Pictures Casting Software is a design application in a CAD environment, though as an integral solution for technical orthopaedics. Its development and creation are based on achieving within a friendly environment, a software capable of being a complete tool, accurate but at the same time easy to use.
Complete, because it allows the design of templates, corsets, orthoses, AK and BK prostheses, as well as seats and cosmetics.
Accurate, because it guarantees exact measurements and CAM reproduction faithful to the forms and volumes produced in CAD.
Easy to use, because you do not need any computer knowledge, other than a normal and contemporary user.
The software Pictures Casting Software is owned by the company Ortoibérica S.L. and you can have a "trial license", for this you just have to fill out the form in the following link:
In order to avoid errors in the downloads, or that the software does not work properly, it is necessary that the name of the applicant is the same as the user's.
We are aware that knowing the possibilities of a software not only takes time, but also requires an effort on the part of new users, and also those who, while still spending time using design software in the CAD-CAM environment, want to continue updating their knowledge and also improve in those implanted with more advanced tools.
With the aCADemia program, we establish a continuous or specific training project. Every Friday and for free we carry out an online training open to all users who wish it. For this you must fill out the form that you can download: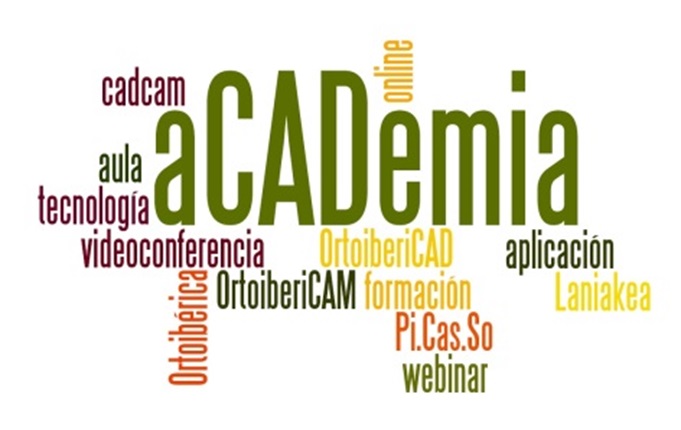 There is the possibility of doing individual training, more specific or particular, both in person and online, for this please send us by mail your needs and we will gladly send you the tightest budget possible.