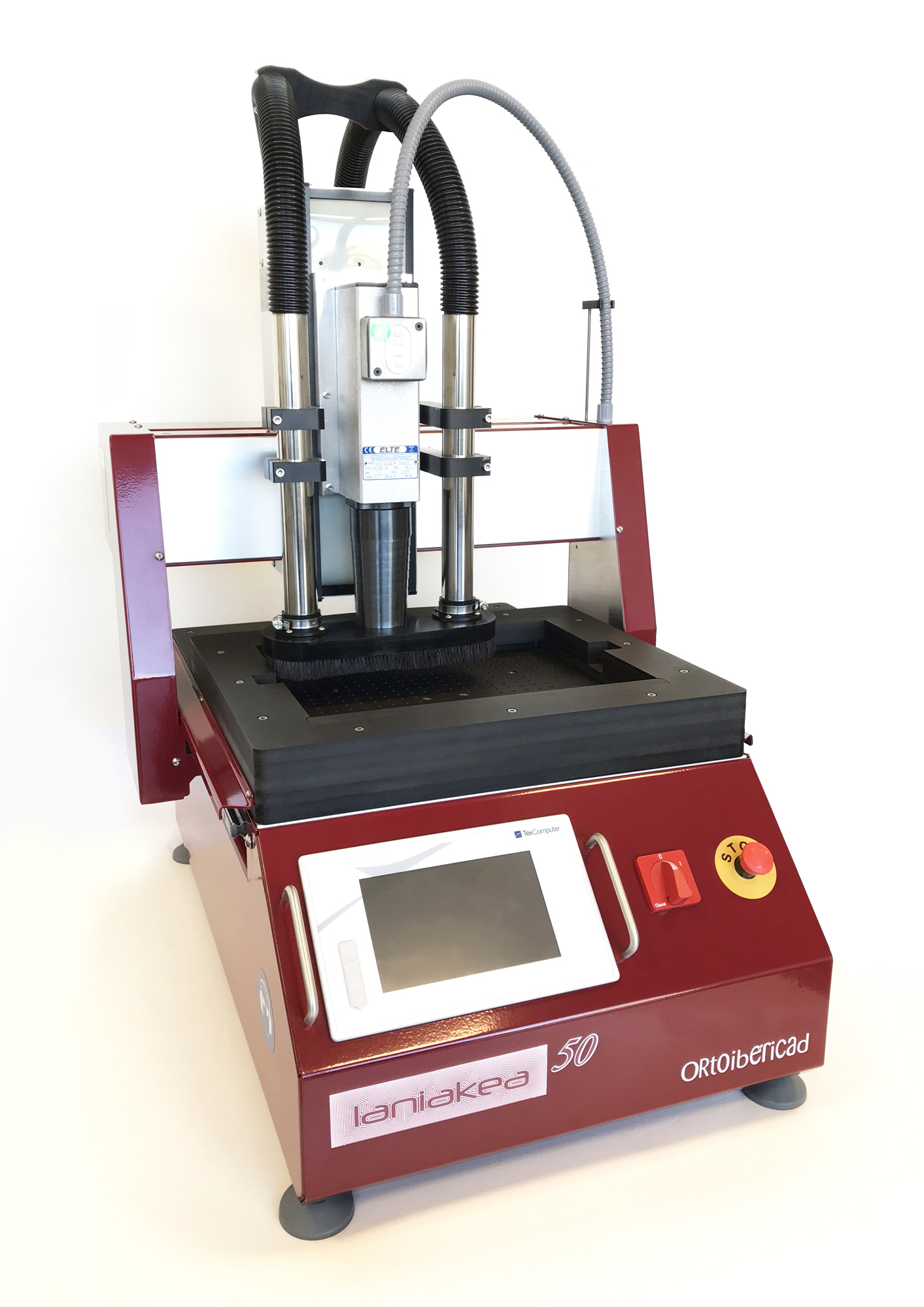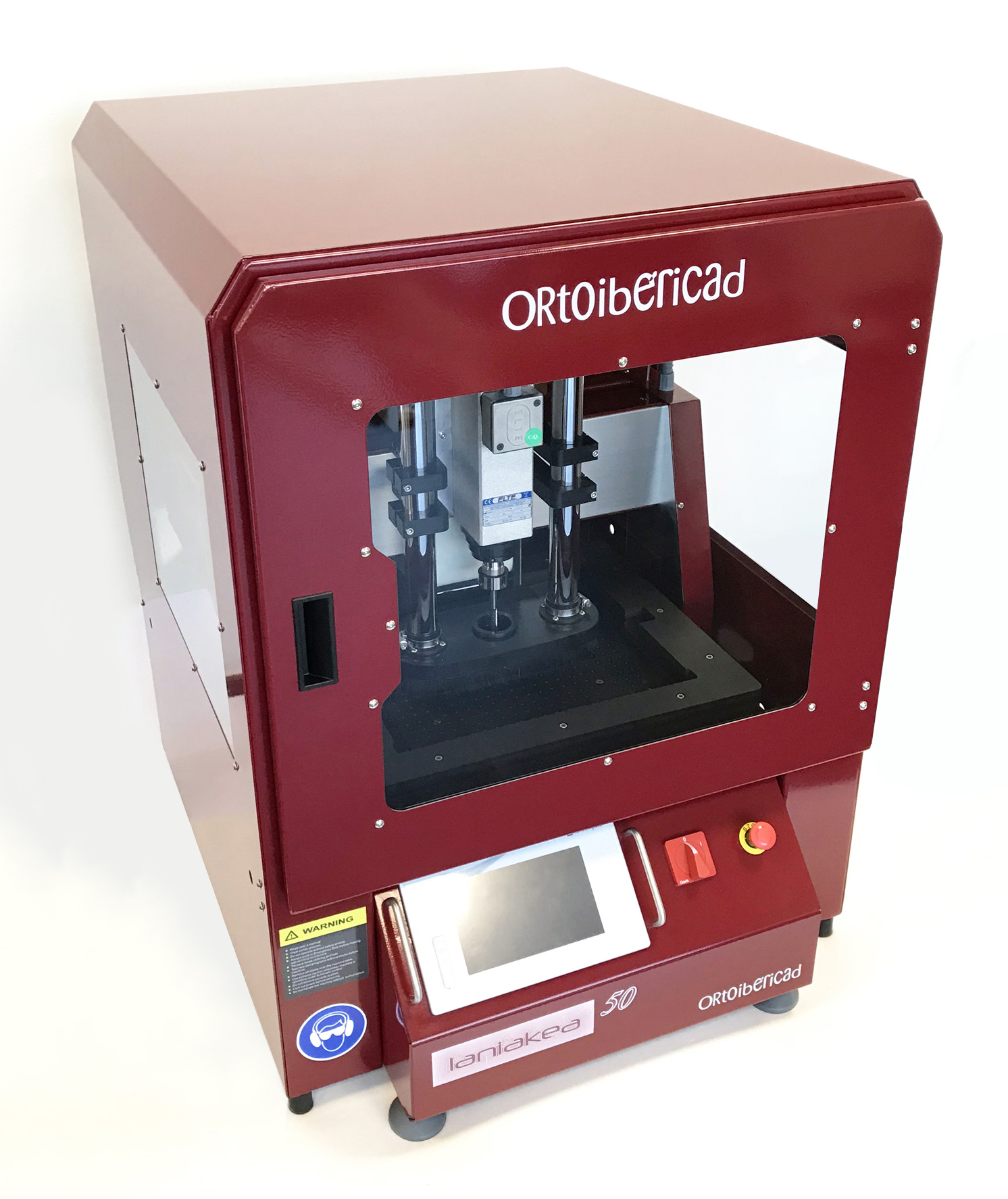 Ideal for the manufacture of custom-made insoles of EVA-type material, with a built-in vacum system for fastening the piece to be milled, and with the installation for the incorporation of suction. Touch screen.

– Frame of steel and aluminum very robust.
– Vacuum sectorized table for the fastening of EVA block.
– Linear guides with 15 mm ball recirculation skids without looseness.
– Transmission by spindles with recirculation nuts (balls) on all axes.
– High travel speed 15000 mm / min
– Resolution 0.005 mm.
– Sanyo Denky stepper motors high torque 30 kg / cm
– Integrated TextComputer with 7 "touch screen.
– Integrated installation for chip aspiration system.
– End of stroke detection on all axes.
– Z-axis zero probe.
– Dimensions of the table: 330×300. Z axis: 80 mm.
– ELTE 1,5 HP brushless milling motor with 24000 rpm.
Two versions are sold with the same benefits, with the only difference that one of the models has a fairing that closes the milling area, thus controlling access to that area through a glass window door, in addition to controlling a better aspiration and less noise.

| | |
| --- | --- |
| Reference | Concept |
| LK-1100-100 | Laniakea 50 milling machine (220v) integrated in Pi.Cas.So. |
| LK-1100-120 | Aspiration for Laniakea 50 |
LK-1100-150 Capsule closure / Case Laniakea 50