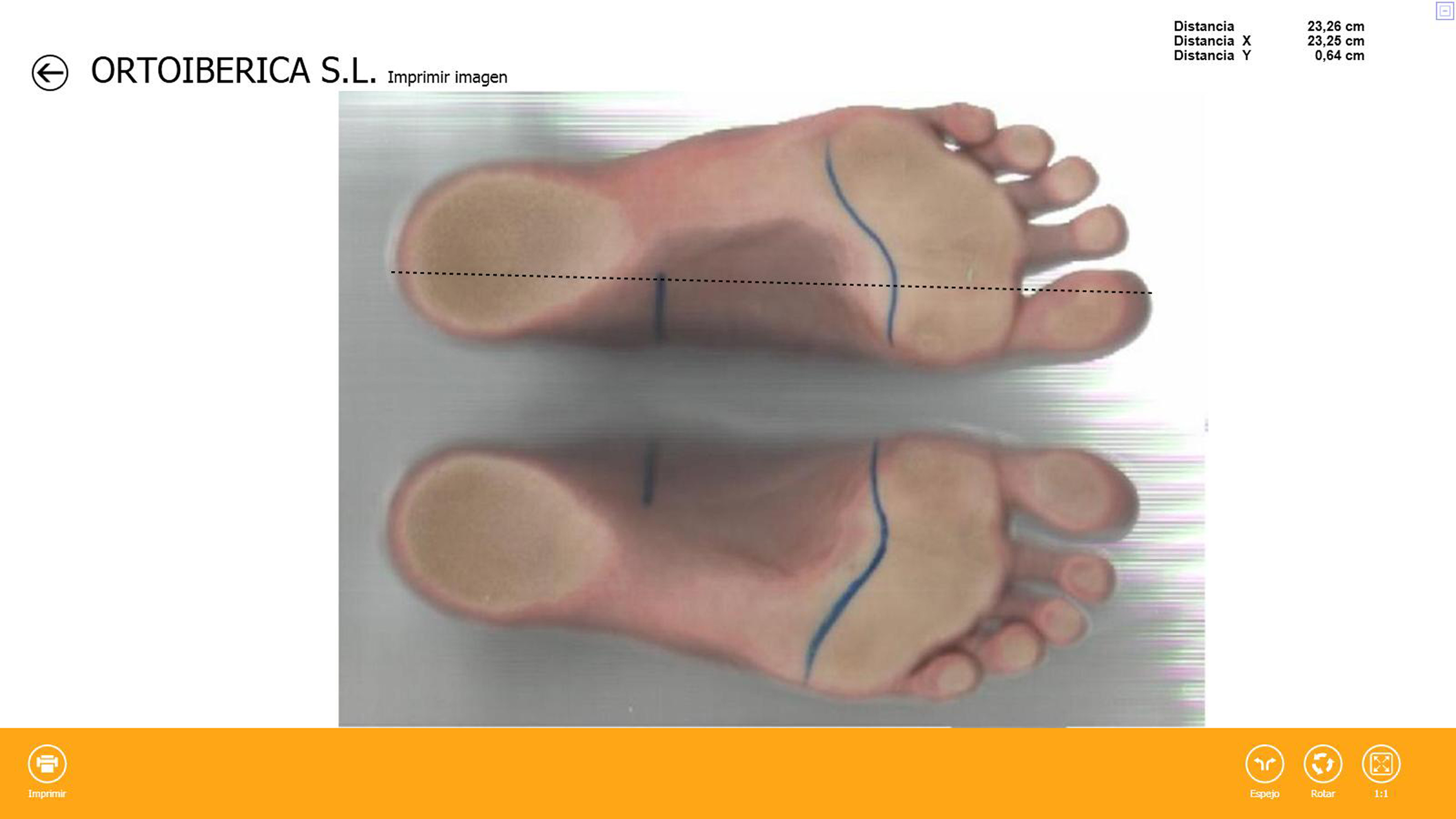 The scanning was done directly from the Pi.Cas.So software. Previously, the patient has been marked in different critical areas with a dermographic pencil.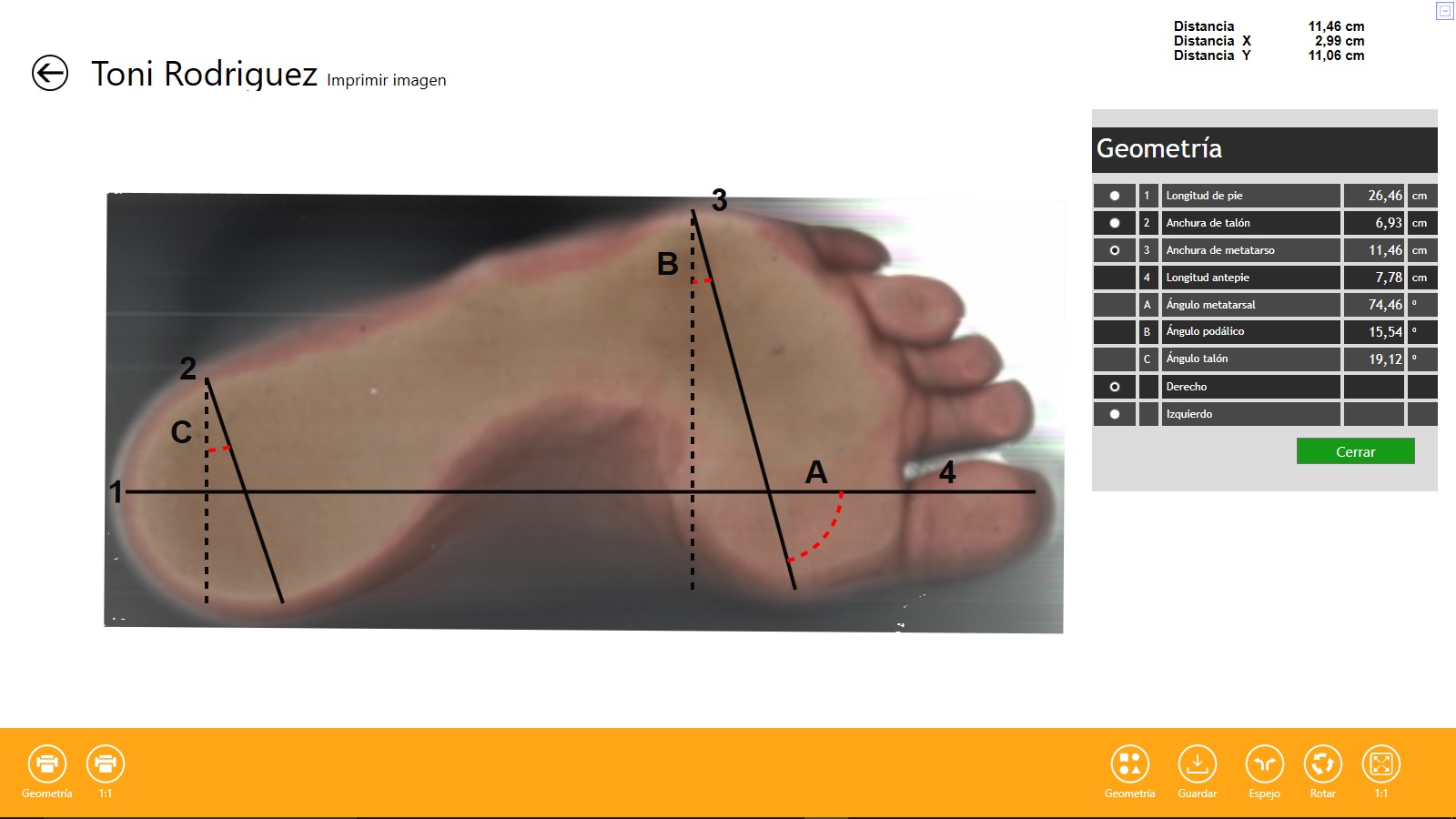 Geometry marked on the scan with lengths and angles of the morphology of the patient's foot.

Compact scanner for taking standing pedigraphy, with both feet supported sharing the weight, with an extraordinary resolution and with a capture of only eight seconds.
Easy to transport, activated from a PC or laptop, being able to view or print the result in real size.
Integrated in Pi.Cas.So.
Minimum computer requirements:
Intel Pentium processor, DDR memory of 512 MB. Operating system XP / Vista / W7 / W8 / W10. Two USB ports, 12 VDC electrical connection, monitor recommended at least 17″ (1024×760 resolution) and A3 printer. Compatible with any design software: Photoshop, Corel, Draw, Sodipodi, Xara, etc.
The integration with in the CAD design software of Pi.Cas.So. allows us:
– Print or insert in the software scans 1:1 (real size).
– Print and analyze the geometry of the foot with different dimensions and angles.
– Use the 3D design software by inserting the 2D form at real size (1:1).