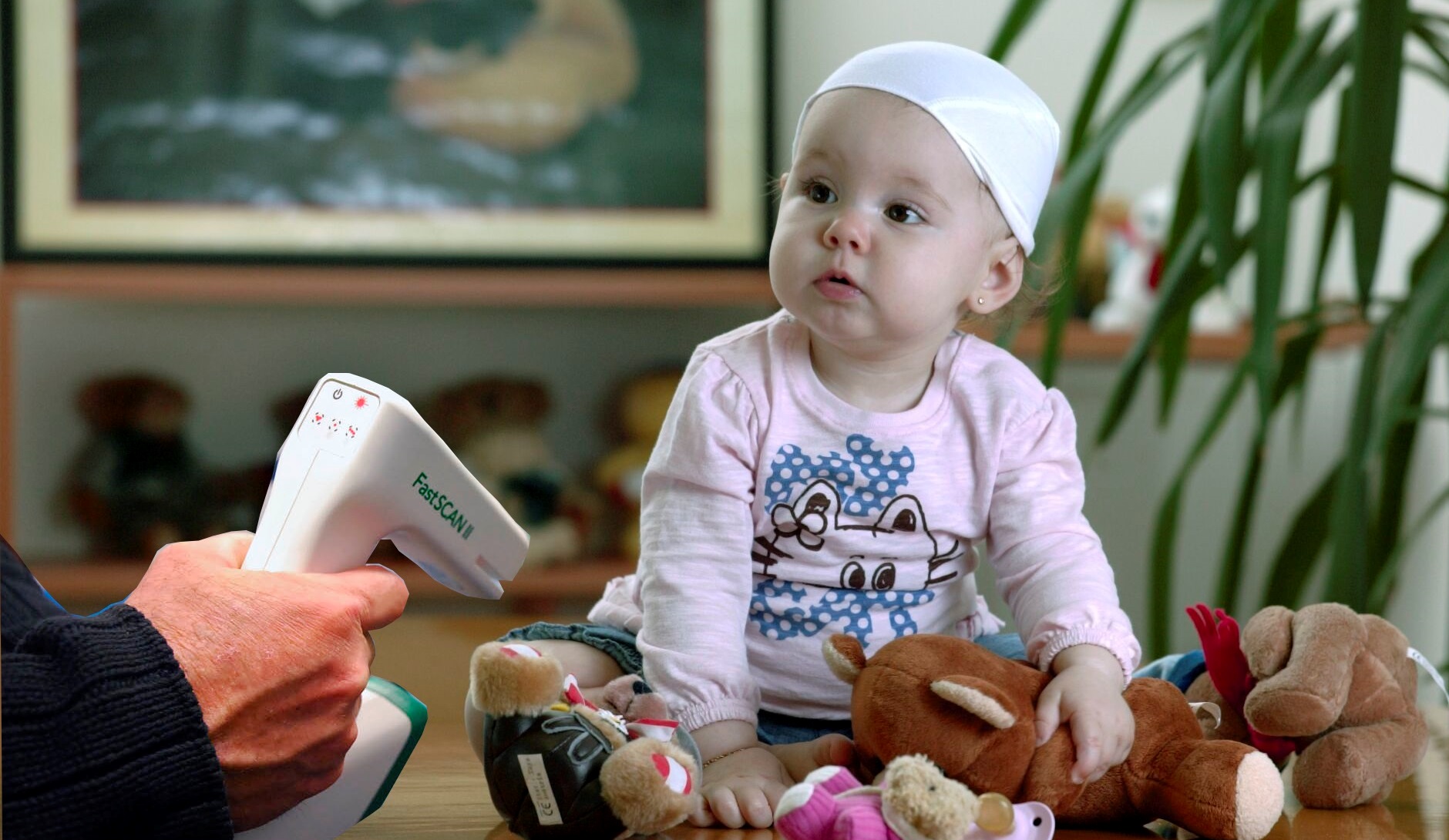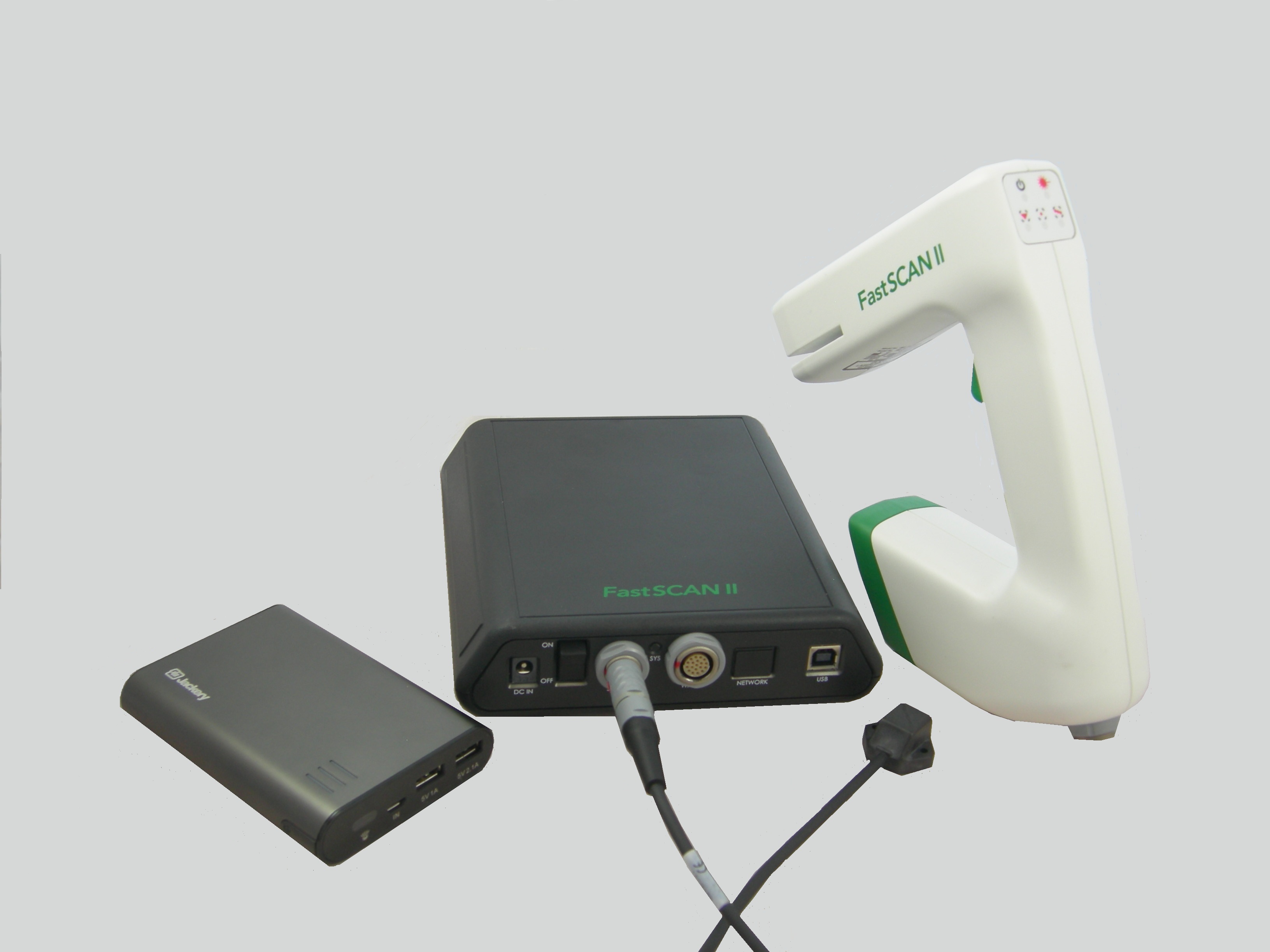 The most prestigious and most used professional scanner in technical orthopaedics worldwide.
The FastScan II is a new model updated with the demands of new technologies. Extremely light, compared to the predecessor models and at the same time has the possibility of being used with rechargeable batteries that make it be used without cables and be ultra-portable. Unlike other scanners it allows the mobility of the object to be scanned since with the reference antenna we can rotate and move the object or in case of a patient it allows its mobility. It is easy to set up and perfectly captures complex 3D images in real time with extraordinary accuracy.
Like its predecessor, the FastScan II projects a range of light onto the object while the laser camera records the cross-sectional depth profiles.
It allows the export to an infinite number of formats such as: 3ds, stl, igs, mat, psi, obj, etc. Its resolution is 0.01mm.
The maximum scanning distance is 50 cm.
The accuracy is 0.18 mm, which guarantees complete digitization and is the most accurate on the market.
The minimum requirements for the linked computer are:
1GB Ram or higher, Windows Vista, SPS32 or 64-bit operating system or higher, 2GHz Intel Pentium IV or higher, USB 2.0 or 3.0 port.
The laser is class 1 (certified for direct use on patients).