–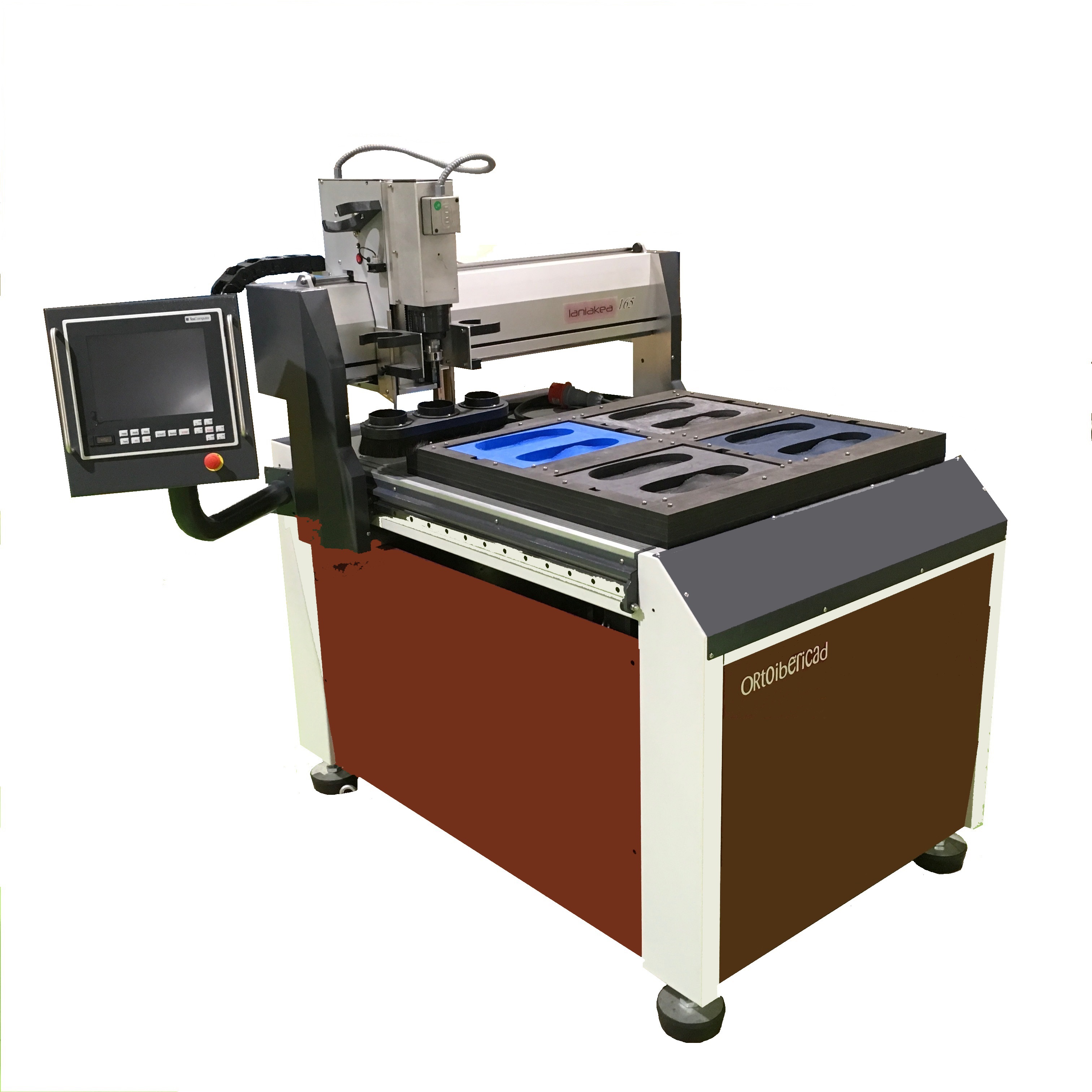 – Robust frame made of steel.
– Vacuum table sectorized with 3CV pump for the fastening of EVA blocks.
– Linear guides with ball recirculation skids on all axes.
– Transmission by spindles with recirculation nuts (balls) on all axes.
– GHigh travel speed 20000 mm/min.
– Resolution 0,005 mm.
– Pap motors 30 kg/cm3. Servos in option.
-Integrated TextComputer with touch screen.
– Integrated installation for chip aspiration system.
– End of stroke detection on all axes.
– Laser pointer for verification of zeroing of X, Y axes.
– Z-axis zero probe.
– Working table dimensions: 850×830 mm. (4 sectors of 350×260 mm). Z axis: 100 mm.
– Brushless ELTE milling motor with 3 CV, 24000 rpm.